View and retrieve your keys
The Metered Portal also provides the ability to view and retrieve your license keys.  Login and select 'Supervisors', you will see "View License Keys" beside each of your registered supervisors.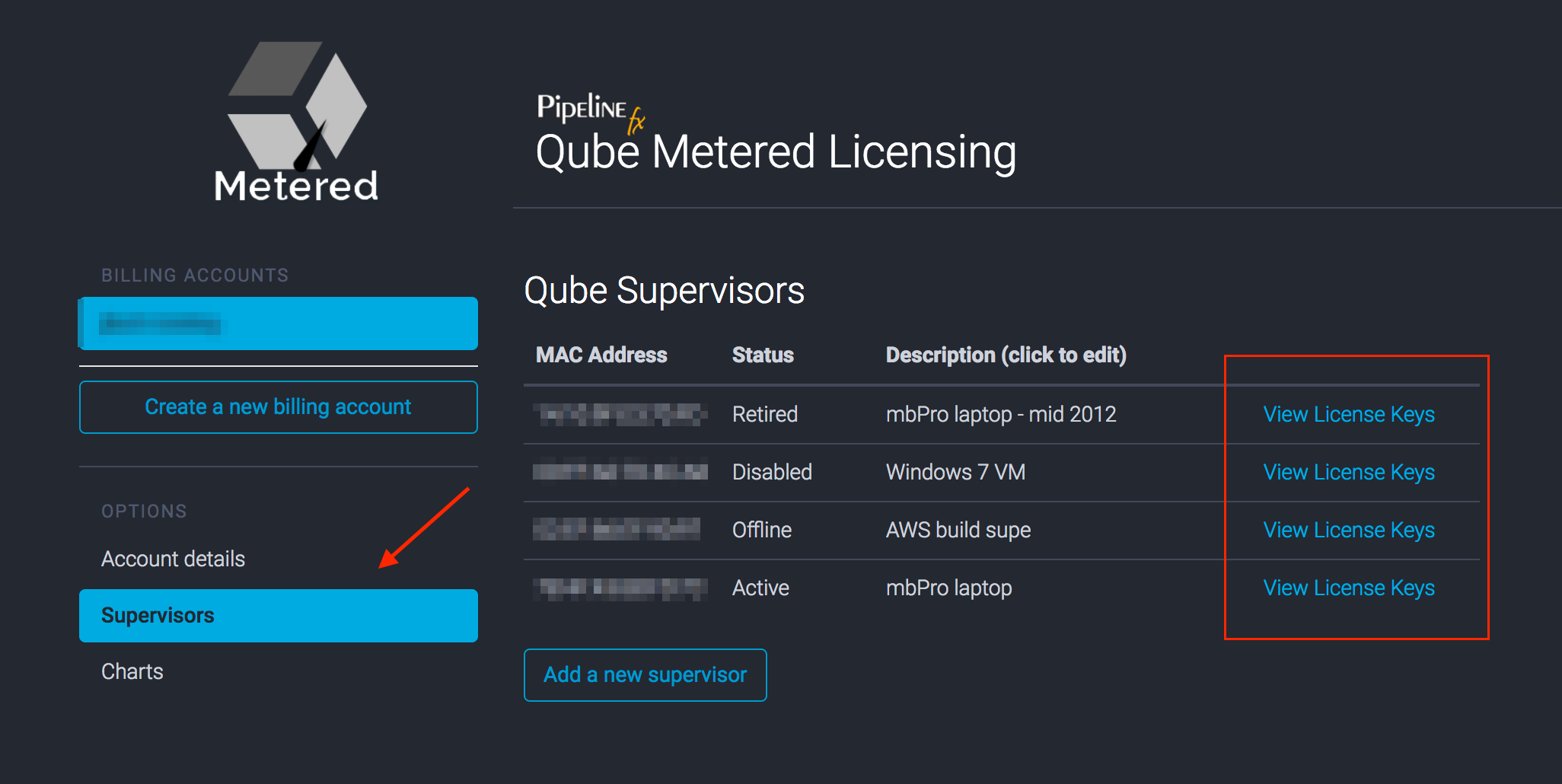 Mouse over any of the keys to highlight it, then click.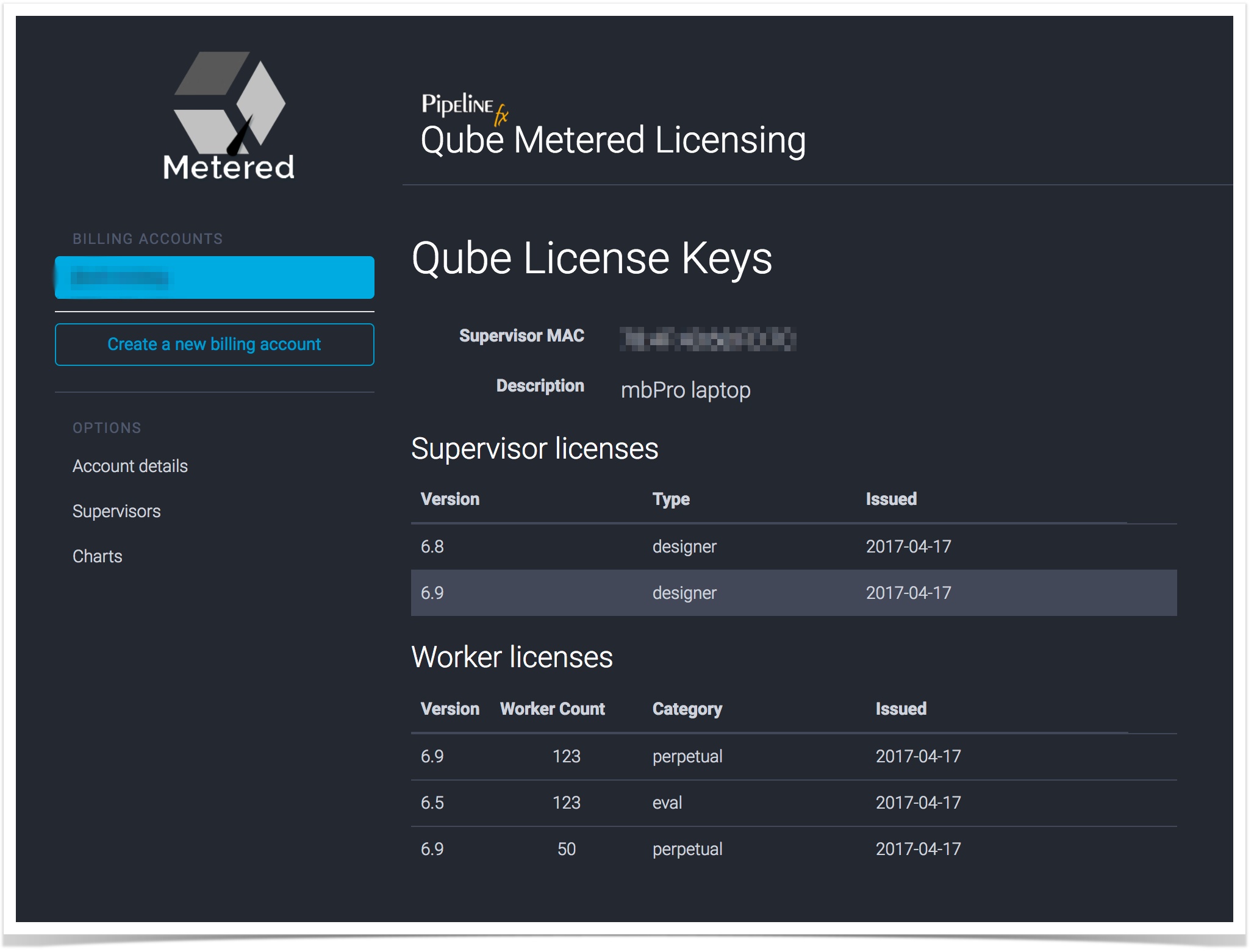 Have your keys emailed to you, or copy them right into your clipboard.  
If the Billing Account has a "License Contact" defined, it will be automatically CC:'d on any email'ed keys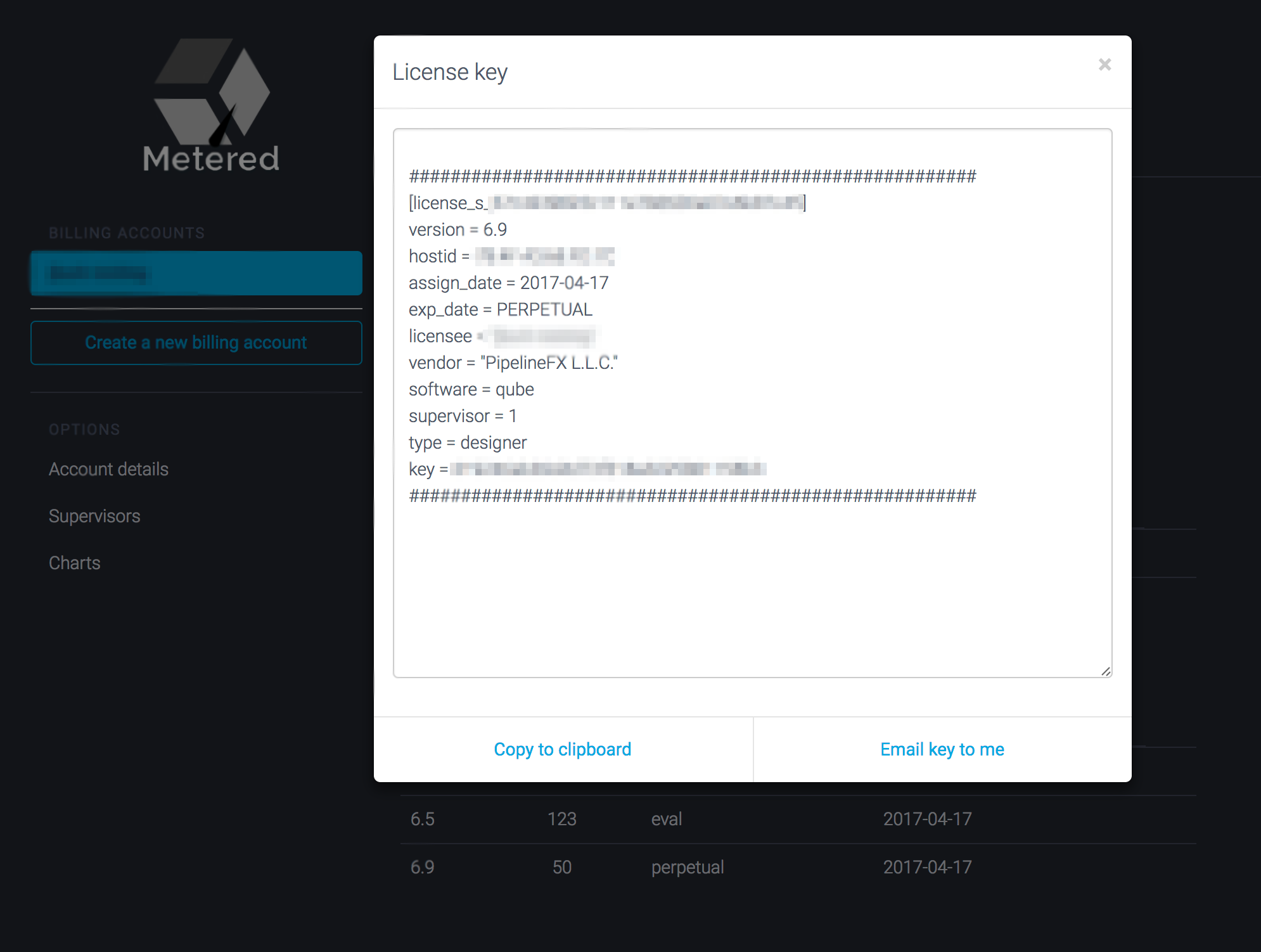 Installing your keys
Please refer to License Installation for installation instructions