Create a
new
user
...
, and choose to link it instead of creating another
...
Company
Account
You can create a new user, and once you've activated the user you will be presented with an option to either create a new account or join an existing account.
This is recommend so that you don't have to use the same set of credentials that your Metered License Agent service uses for API-level access to the metered license database server.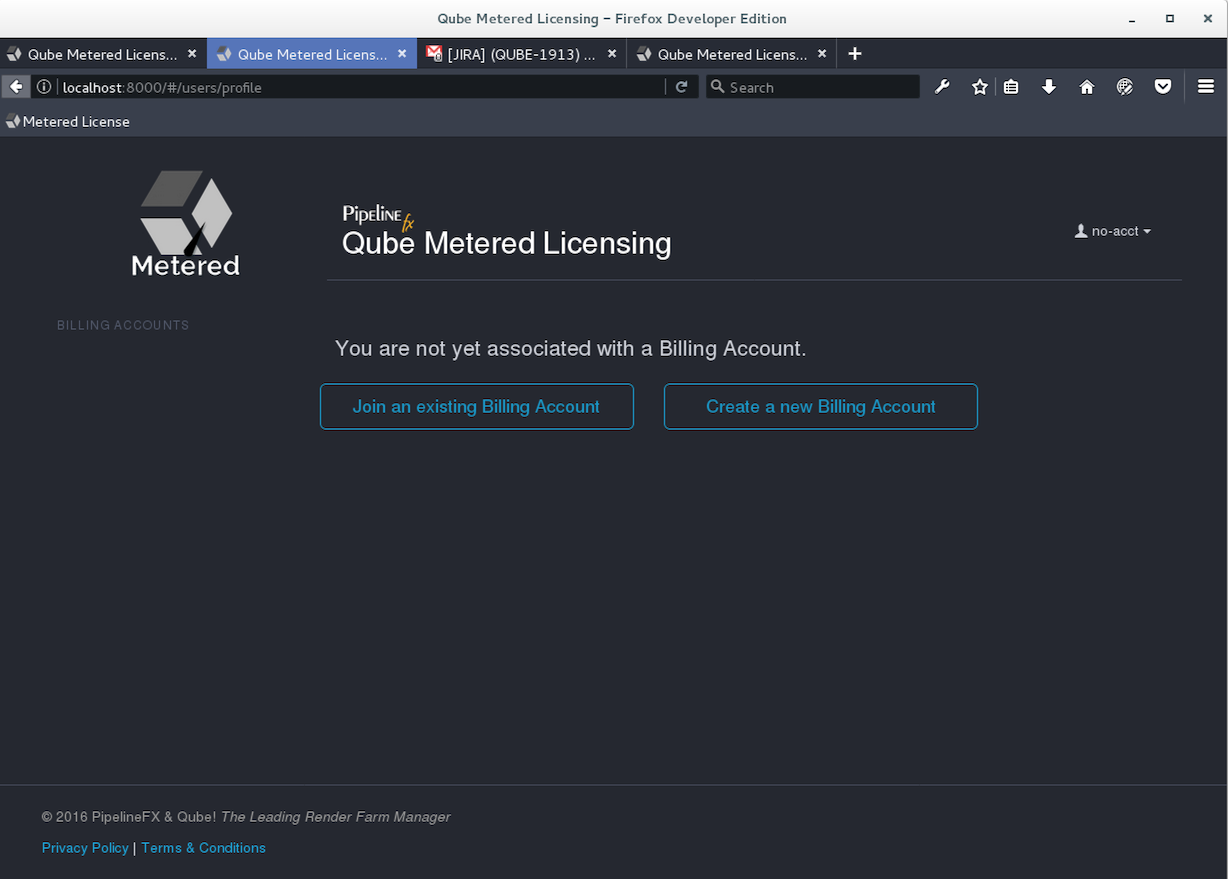 Choose one of the

Billing

Company

Account email addresses for the verification step
...
Similar to when you activated your new user account, simply click on the link in the email and that user account will be associated with the
billing
company
account.  You'll be taken back to the Metered Licensing portal and shown a confirmation dialog.
...
The email sent will have a subject line of "User request to join a Metered Licensing
Billing
Company
Account"