In addition to the "File > Scripts > Qube! submit" method you can now have a dock-able submit button as seen below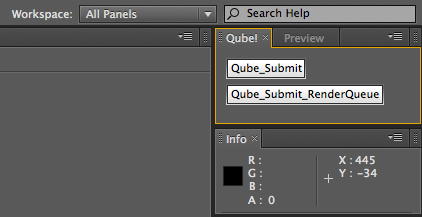 To install simply put the Qube!.jsx file in the \Scripts\ScriptUI Panels\ folder in your After Effects application directory.
You can then toggle the panel from Window > Qube! in After Effects.