The Console panel can be used to enter Python code directly inside the Qube! UI. For advanced users, sometimes it's easier to interact with the Qube! API directly than perform repetitive actions inside a GUI.
Naturally you have access to Python 3 itself along with the Python modules you have installed, or created. Note that not all Python modules may be compatible.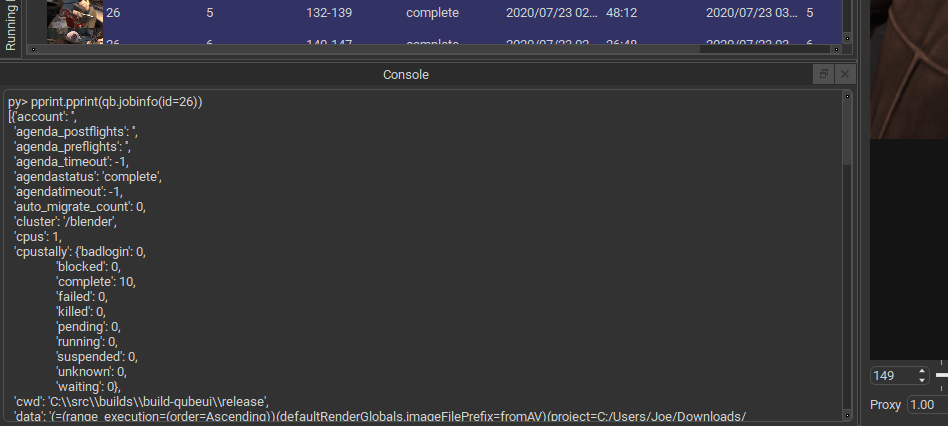 Image Added
There is also limited support for interacting with and getting information from the Qube! UI itself. Future versions of Qube! UI will add further support for accessing information and interacting with Qube! UI.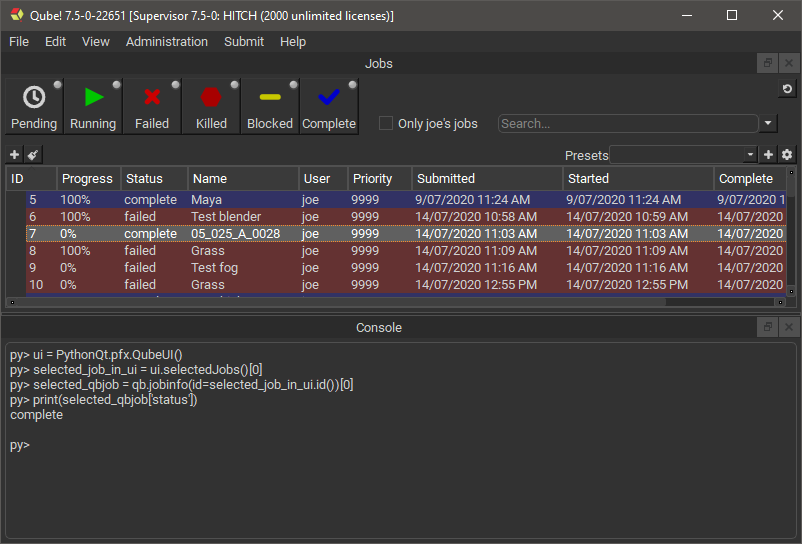 Image Added